2008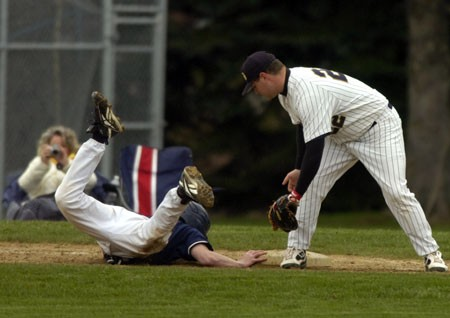 Butler - 7 Kiski Area - 0
Butler, one of the WPIAL's early season surprises, scored all its runs after two outs, as the Golden Tornado posted a 7-0 victory to go 4-0 in Section 1-AAAA play and 5-2 overall.
Golden Tornado right fielder Dustin Uhlman got the scoring underway with two outs in the first innings with a towering home run over the left-center field fence.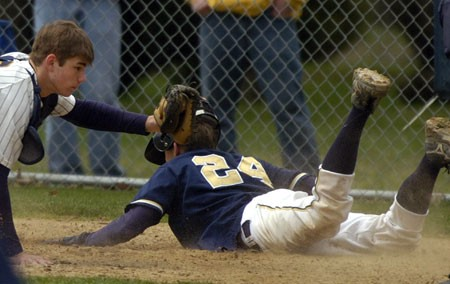 After two outs and nobody on, Tim Geibel doubled and scored on Bill Coleman's single. An error at third scored two more runs, and Darren Blakley pounded a homer to right to put the Golden Tornado in front, 6-0.
Butler concluded the scoring in the seventh off reliever John Russell, as John Crummy doubled with two outs and none on, later scoring on a wild pitch.
" They don't quit," Butler coach Dave Florie said. "We established that reputation last year when we would be far behind."
Kiski Area dropped to 0-8 overall and 0-5 in section play.
" It's just the way this season's been going," said Cavaliers coach Daryl Hixenbaugh, who returned from a three-game suspension after he allegedly struck a player with a plastic hockey stick. "The coaching staff is so frustrated. We do it right in practice, but not when we're into a game."
Kiski Area had some late opportunities to rally, loading the bases in the sixth and seventh innings.
In the sixth, Shawn Vogel led off with a walk, and John Delancey and Tyler Garrone singled.
But Vogel was caught in a rundown, as Butler thwarted a squeeze play. McCormick fanned the next two batters to end the threat.
" We were calling a squeeze and trying to get them to make a play," Hixenbaugh said. "I thought if we could get a couple of runs, who knows?"
Vogel singled to load the bases with two outs in the seventh, but Delancey's bouncer to third ended the game.
Hixenbaugh indicated some players might soon be elevated from the junior varsity.
" We've looked at about a half season now," the first-year coach said. "The JV is playing well, and some of the kids are working hard and earning their way. They're the future of Kiski baseball."
Geibel had two doubles and a single to pace a 13-hit Golden Tornado attack.
Blakley, who also had three hits, was called out in a rundown at the plate, jamming his shoulder. He left the game.
Even Florie, in his third season at Butler after 16 years at Seneca Valley, is surprised by his team's start, which includes a victory over defending state champion Seneca Valley last week.
" You don't expect that in this league," he said. "But we're hitting pretty good. It's a matter of confidence."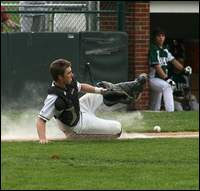 Butler - 5 Hampton - 4
Butler made Senior Day a memorable one. The Tornado plated four runs in the bottom of the seventh inning to nip Hampton 5-4 in a nonsection contest .
Tim Geibel led off with a walk, then, one out later, Ryan Armahizer walked and Bill Coleman loaded the bases with a single.
Zach Cuffman and Ken Rosenbauer sandwiched run-scoring singles around an RBI walk to Greg Hays that tied the game at 4.
Nick Rossmiller followed with an RBI double to win the game for Butler, which had all five of its hits in the final frame.

Butler - 3 Franklin Regional - 1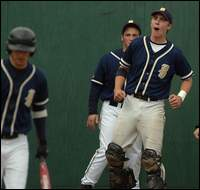 Butler - 6 Seneca Valley - 4

2007
Butler - 15 Franklin - 8
Butler - 12 Blackhawk - 11
Butler - 7 Mt. Lebanon - 3
Butler - 14 NA - 10
Butler - 3 Kiski - 0
Brian Warheit scattered six hits in seven innings in a 3-0 shutout victory over Kiski Area.
Warheit struck out eight and walked two in the complete-game win.
Jordan Roycroft drove in two runs with a triple in the top of the fifth inning to give the Golden Tornado some breathing room.
Butler - 15 Riverside - 13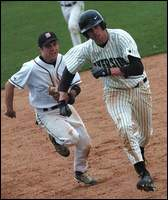 The Tornado didn't waver when it fell behind, 8-0, in the first inning. Butler fought back for a 14-10 victory against North Allegheny (10-5, 5-5) . Andy Onufrak went 3 for 4, Dustin Uhlman had four RBIs and Jordan Roycroft had three RBIs in leading to the upset win.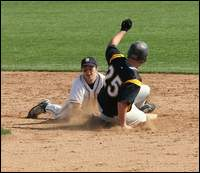 Butler - 15 Franklin - 8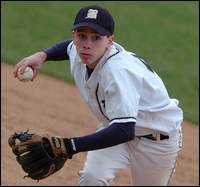 Butler - 7 Mt. Lebanon - 3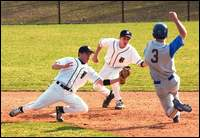 2006 Season


Miller leads Butler baseball
--------------------------------------------------------------------------------
Adam Miller went 4-for-4 with twoRBI as the Butler baseball team matched its victory total from a season ago with a 14-9 win over Ellwood City Saturday afternoon. The Golden Tornado (3-2), which went 3-16 a season ago, took a big lead early with a seven-run third inning, sending 12 batters to the plate in the frame. Andy Onufrak, Anthony Pinto and John Marra each drove home two runs for the Tornado.
In other action...

Butler 207 100 4—14 11 3
Ellwood City 212 013 0—9 8 2
WP: John Marra (3 IP) 1 strikeout, 3 walks.
LP: Leviere (3 IP) 2 strikeouts, 5 walks
Butler (3-2): AdamMiller 3-1B, 2B, 2-RBI; Andy Onufrak 2-RBI; Anthony Pinto 2-RBI; Marra 2-RBI
Ellwood City: Lodovico 3-1B; Post 3-1B
Butler - 3 Seneca Valley - 2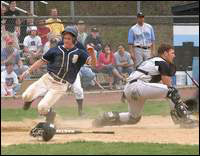 Baseball
Butler - 3 Seneca Valley - 2
Andy Onufrak doubled and collected three RBI to pace Butler to a 9-3 baseball victory over Kiski Area.
Josh Marchinoski struck out six in six innings to earn the victory for the Golden Tornado.
Butler 7 Fox Chapel 2
Josh Marchinoski picked up the win and Adam Miller was 3 for 4 at the plate to help Butler (5-2, 2-0) pick up a Section 1-AAAA win at Fox Chapel.
Butler - 5 Ambridge - 4
Butler - 9 Franklin - 4
Butler - 14 Ellwood City - 9

KING OF THE HILL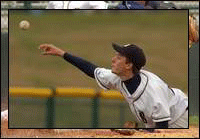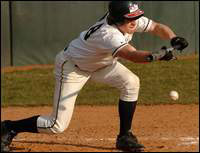 Butler - 9 Franklin - 4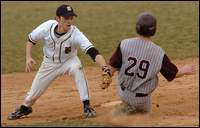 Butler - 5 Ambridge - 4

Tornado Baseball
Butler - 7 Fox Chapel - 0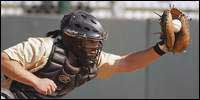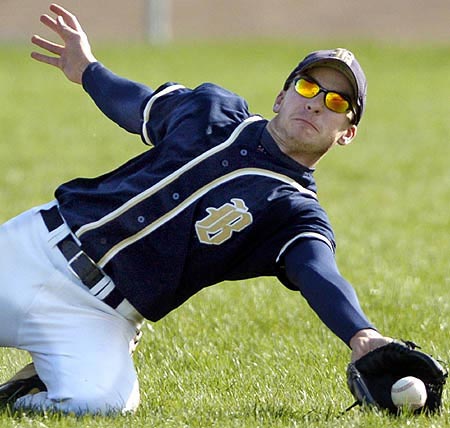 www.postgazette.com